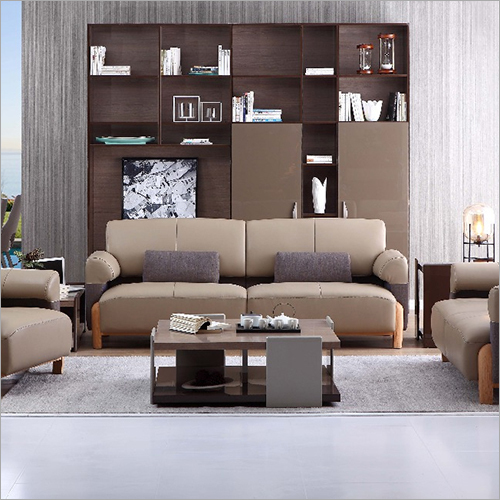 Modern Living Room Furniture Wall Mounted TV Cabinet
Product Description
Modern Living Room Furniture Wall Mounted TV Cabinet is basically the minimalist TV stand that has a wooden panel which will help in keeping any room stylish as well as organized. The dual panel design of the product is optimal in hiding away the unsightly cords, while the basic 3 bottom storage drawers are finely mounted for tucking away games, movies or any other visual clutter. Functional as well as sleek, this TV stand has the features of a TV panel like a freestanding stand with storage, top shelf, and built-in lighting. The same is available in White, Matte Black, Glossy Black, off white or any required color.


Key Points of Wall Mounted TV Cabinet:-
1) Considered as an entertainment unit that has major style, the storage solution is an extra modern one with its lighted glass shelves,large pulls, and wood finish.
2) Product Fits TVs 45 - 65 inches and can be availed in any color.
3) Very sleek as well as , this TV stand will not disappoint the user due to its glossy finish
4) It also has LED lightning with a lot of shelf space to serve for consoles as well as drawers to stash away the ends.